India's cinematic Hindi culture has a glamourous style that has become popular all the way around the globe with immense popularity. Known as Bollywood Glamour, its striking use of bright colour, gold and bejeweled body ornaments, and intricate henna designs cascading over hands and feet is a far cry from the silhouette-hugging, monochromatic drama of the western world's Hollywood typical style.
Bollywood glamour is fun! Who can't feel beautiful dripping with cheerful colour and sparkles? Bare your midriff or drape fabulous fabrics strategically all over, whatever way you choose to drape your sari you will feel energized.
Ethnic DressA nickname for India's booming film industry, Bollywood particularly refers to films made in Mumbai, formerly called Bombay. You see where the "B" in Bollywood comes from now? Feature films can easily run 3 hours, and often include at least one song-and-dance number featuring modern Indian dance and costuming. It's a contemporary take on dramatic film with a throw-back to old Hollywood glamour with big production numbers and grandiose wardrobe. This may be why Bollywood Glamour resonates so passionately with people from all cultures all around the world.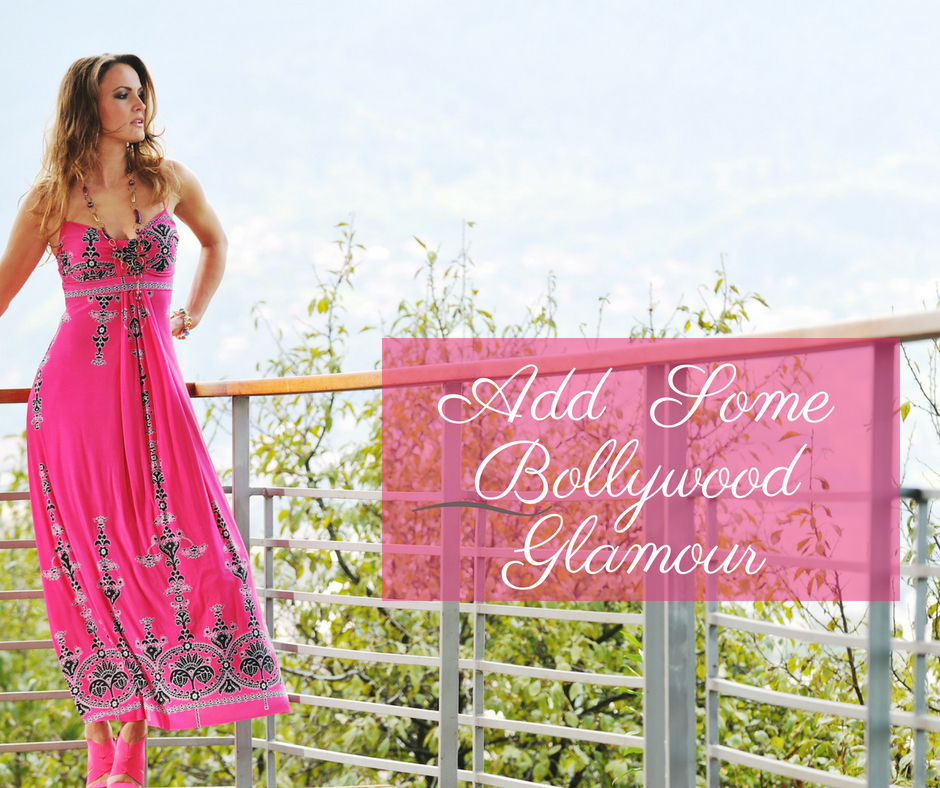 Bollywood stars are, to put it mildly, stunning. Just look at Priyanka Chopra's personal style, I'll wait. You cannot tell the difference between a Bollywood actor and a Hollywood actor because the poise and polish is all there. Same fashion sense, different hemisphere. The way that Bollywood actors and actresses blend their cultural fashion with western influence shows up with intricate gold filigree earrings or head and facial adornments for women or brightly coloured traditional jackets worn with western-styled suits for men. If they can blend these fashion worlds together, so can you.
Ready to channel your inner Deepika Padukone but aren't quite prepared to commit to the swirling bright colours or drip with jewels with your everyday wardrobe? Easy! Treat your hair to a blowout, pick out some flashy, big earrings and book a henna appointment to complete the look. Henna on your feet with a bright pedicure particularly pops with open-toed shoes if you aren't sure where to start, or just want some subtle flare.
Bring Bollywood glamour to your next event! Henna4You is available for private bookings as well as parties of all kinds including birthday, bachelorette, showers, and Ladies' Night. Give your guests a take-home treat they'll be talking about for ages! For details or to book call 519 741 7007 or visit our website