You spend most of your waking life at work, parking in the same spot, sitting at the same desk, in the same chair, surrounded by the same people. You get into what you think is a routine, but in reality is a rut. There's little time in your corporate life to build a strong team atmosphere without the opportunity to spend time with your colleagues when you aren't on a deadline. But at the end of the day you just want to run errands and go home. That's when corporate retreats, office holiday parties, or even team potluck lunches comes in handy.
We're not talking about a day spent sitting and listening to a motivational speaker or nibbling donuts in the corner by yourself. We're talking about time spent with your colleagues participating in activities and conversations are designed to build yourself up in all aspects, and the opportunity to get to know the strengths that your team possess that haven't been fully realized. Yes, bonding over your favourite Christmas movie or a mutual love of kale counts; sometimes you just need a simple ice breaker to make an earnest connection.
To start with, if nothing else, you may experience a boost in the comradery within the work environment. After an evening or entire weekend spent with colleagues without spreadsheets on hand may be the push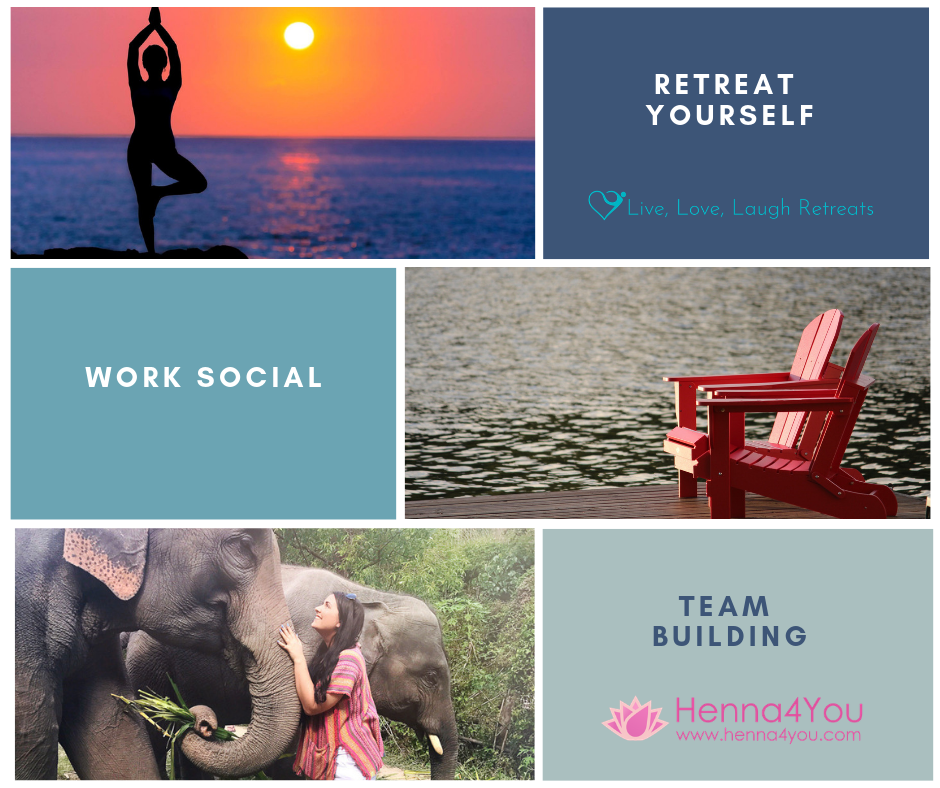 needed to develop a happier and more dedicated office atmosphere.
A retreat especially also provides multiple department members the opportunity to get to know each other. Previously you may have only spoken with your colleagues via email or phone, if at all, and getting the chance to meet in person can help you feel more comfortable composing those emails and picking up the phone. They are no longer the unknown. And this could be vital to the evolution of your company.
Getting to know your colleagues in other departments, as well as within your own, could spark an epiphany of unknown skill sets. Maybe you've been struggling for months to find someone in your own department to take on social media, meanwhile Alex across the hall runs a successful YouTube channel on weekends. It may be less evident at the time, but later on you may be working on a project that could use the skills of Angelique on Floor 2, who you otherwise wouldn't have thought to reach out until that Christmas party.
Finally, work socials provide everyone the opportunity to let go of some stress, and we all know how valuable a relaxed state of mind can be! If you are planning a corporate retreat, consider the comfort levels and abilities of your entire group. A day at the spa, artistic endeavours such as painting, painting or making pottery, jewelry, cooking classes, and of course activities that focus on physical movement such as nature walks, dance classes, and yoga. You can still slip in a guest speaker! Just be sure that your team has plenty of time to unwind and get to know each other. Be sure to include some fun group element to holiday parties and even that potluck lunch to help your team make valuable connections.
For your next work social consider inviting one of our henna artists to come out and talk about the artistry and provide designs for your team. It's interesting, relaxing, and a lot of fun! Definitely great for a lunch and learn. Or consider one of our sister companies: Mandalas4You teaches workshops on drawing mandalas and using the art form to reduce stress and increase problem-solving. And Live Love Laugh Retreats for yoga retreats. All packages are customizable. Contact Henna4You to learn more about any of our retreat provisions by calling (519) 741 7007.