Often news about henna is about allergic reaction and chemical burns to synthetic henna paste, and while I continue to caution you about black and white henna, and henna paste made with anything other than natural ingredients, there is a lot more to talk about. So let's get to it!


Since we just mentioned that whole buyer-beware part about henna, let's start with some non-traditional uses of henna that have hit the news recently. This story in Cosmopolitan UK relays the woeful tale of a young woman who tried to give herself freckles using henna. Not the results she was hoping for, but listen, we applaud her daring! If you're going to try at-home henna applications of any kind, always read the ingredients first, and do a trial run the day before on a patch of skin that isn't terribly visible, such as the inside of your elbow. And have you heard about henna hair dye? It has been around for a while, but we came across this article from Marie Claire UK about a commercial haircare brand that offers henna colouring in their professional salons. Now that is cool! Not currently available in Canada it seems, but it's worth talking to your colourist about.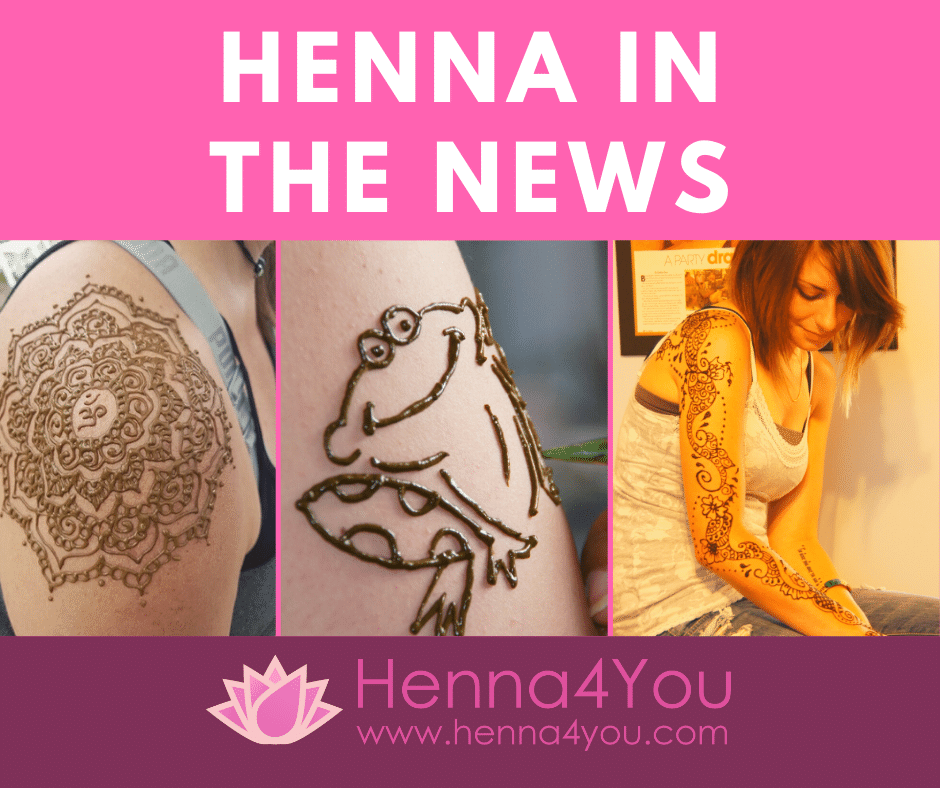 We really love it when henna artistry grows to encompass life outside of tradition. It's such a fun and fabulous way to connect a community, no matter what the celebration is. We adore this piece featured in The Toronto Star "Modern brides are using henna art to tell their stories" which really gets into the detail of bridal henna or mehendi and how traditional couples are incorporating modern technique and design ideas.
Absolutely stunning. And then there is this lovely story from CBC about a young woman in Saskatchewan with Indigenous roots who was gifted a henna cone and turned it into a personal, then professional passion. And we would be remiss if we did not discuss Priyanka Chopra Jonas and Nick Jonas' mehendi. Glamour puts a romantic spotlight on the incredible artistry from this incredibly personally-reflective wedding celebration.
Finally, seeing as we are headed up by a British Canadian, we end our newsworthy henna stories with a sweet bit about the Duke and Duchess of Sussex (a.k.a. Prince Harry and Meghan Markle). The Duchess received a heartfelt traditional henna application while the royals were on tour, as reported by Harper's Bazaar. A simple design that would easy compliment the Duchess' fashion, and drawn from the heart. Love, love, love!
Henna4You has been in Canada since 2003, and we cannot express our happiness at the increasing number of stories about henna popping up around the world that are centered on joy, merging traditions, and ringing communities together. It's our pleasure to share this sensation with you and your family, friends, community, or co-workers anytime.
We also do school visits! Contact us to find out how we can customize your henna experience to make your next party, festival, corporate event, or educational unit an occasion to remember.