The holidays can feel like a whirlwind from the time we start shopping, planning big meals, wrapping, and frantically cleaning the house while our kids/spouse/pets run around behind us making a mess. This year, we have been given the gift of less social commitments, less access to shopping malls, and more time stuck inside to spend quality time doing what truly matters. Give yourself a break this year and have more fun!
Below are some ideas for fun (almost free) activities to do as a family this holiday season.


Listen to carols and decorate the tree


Putting down the iPads and making time to decorate the tree while listening to carols can be a fun way to go through old hand-made ornaments and spend time doing something together.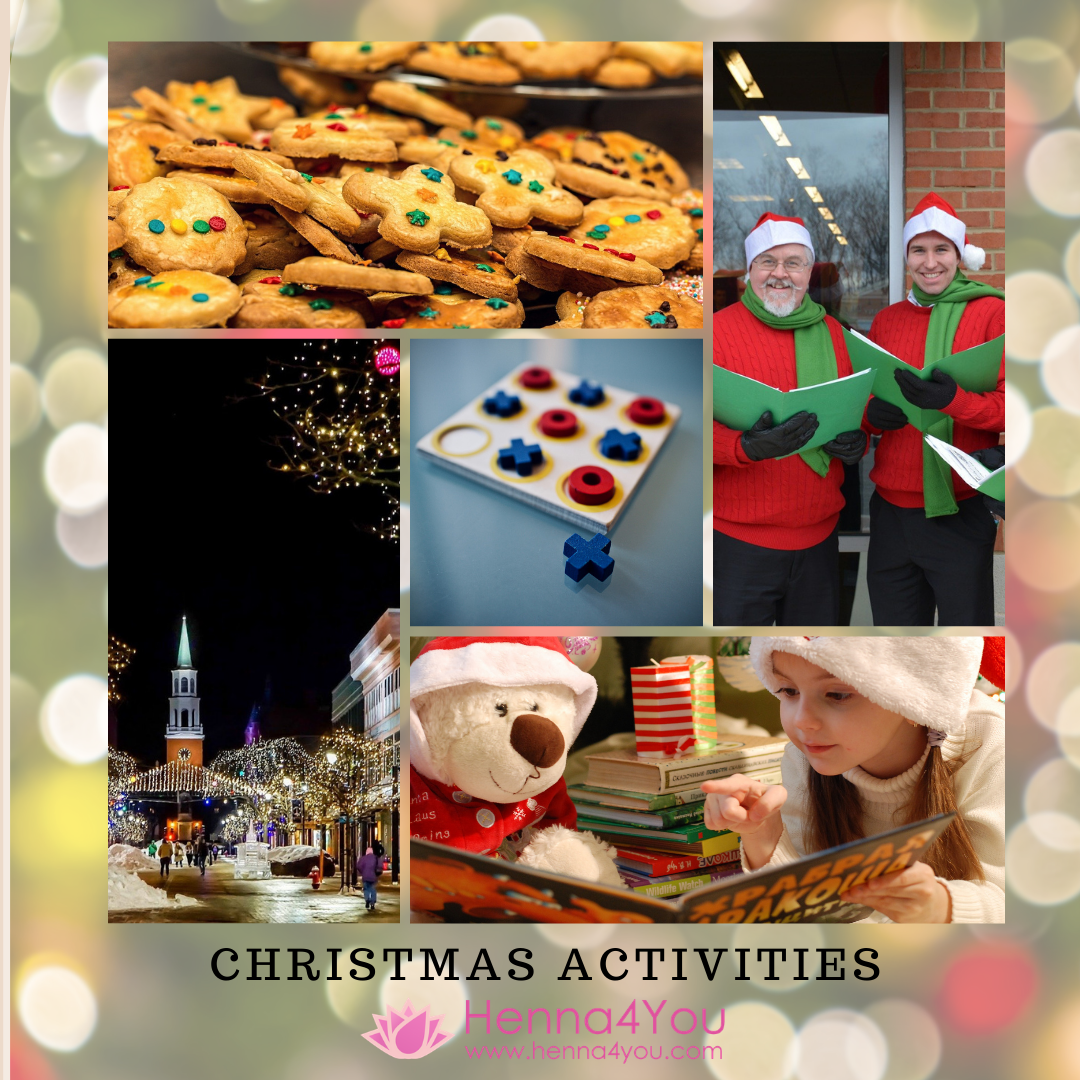 You can also make new ornaments if it has been a while since you could sit down and do holiday crafts. You'll get joy from them for years to come, especially when your littles get big.
Bake and decorate cookies


Everyone loves to eat cookies and kids of all ages love to help make them! If you are short on time, pick up a cookie decorating kit and spend an afternoon together adding the icing and candies. Gingerbread houses are also easy to find pre-made and no one will complain about a trip to the bulk candy store for supplies.


Tour the Christmas lights


Taking a walk or a drive around the neighbourhood to enjoy the decorations is a classic way to enjoy the season, but it is even more applicable this year with physical distancing restrictions in place. Get out of the house for a change of scenery and take in your family's awe at the different light displays.


Curl up with a movie


It can be rare that everyone is in the same room, doing the same thing. Find a holiday movie and enjoy family time with snacks and a cozy blanket. Or get a bit silly and build a fort to create a lasting memory that your kids will want to pass on to their own kids one day.


Give back


There are many people in need this year and talking about it with your kids is a way to instill gratitude, compassion, and service to others. Make handmade cards for neighbours who live alone and add a candy cane or a box of wrapped sweets to drop off. Involve your kids in picking an unopened toy from the closet that never got played with last year or make a small donation to a charity that is serving those in need.


Do henna

Henna is a fun and unique way to get creative, do something new, and spend quality time together. There are endless designs online that you can try, or you can freehand whatever you like! At Henna4You, we're offering pre-made henna cones so you can enjoy the benefits of henna from the comfort of your home.


If you find you love all that henna offers, you may be interested in pursuing the art further with one of our workshops. We are in the process of finalizing them and will be opening registration soon. To receive more information and a notification when we are accepting registrations, add your name to our list.