Menopause seriously sucks the fun out of everything. Here you are in the prime of your life, the kids are old enough to make their own lunches, you can go away for girls' weekend without feeling guilty that you're not at home helping out, work's good, your mortgage is coming down, and you're totally ready to embrace wellness activities for the mind and body. You are SO ready for your 40s and 50s.
Then, SURPRISE! Menopause begins! And it lasts a good 10 years! Your body feels like it's betraying you in so many ways, and you're grumpy AF.
Now what?
We have good news: you can still enjoy life! You can still chase your mid-life dreams, the ones you've been putting off for so long until "the right time" (which is still totally, definitely now). You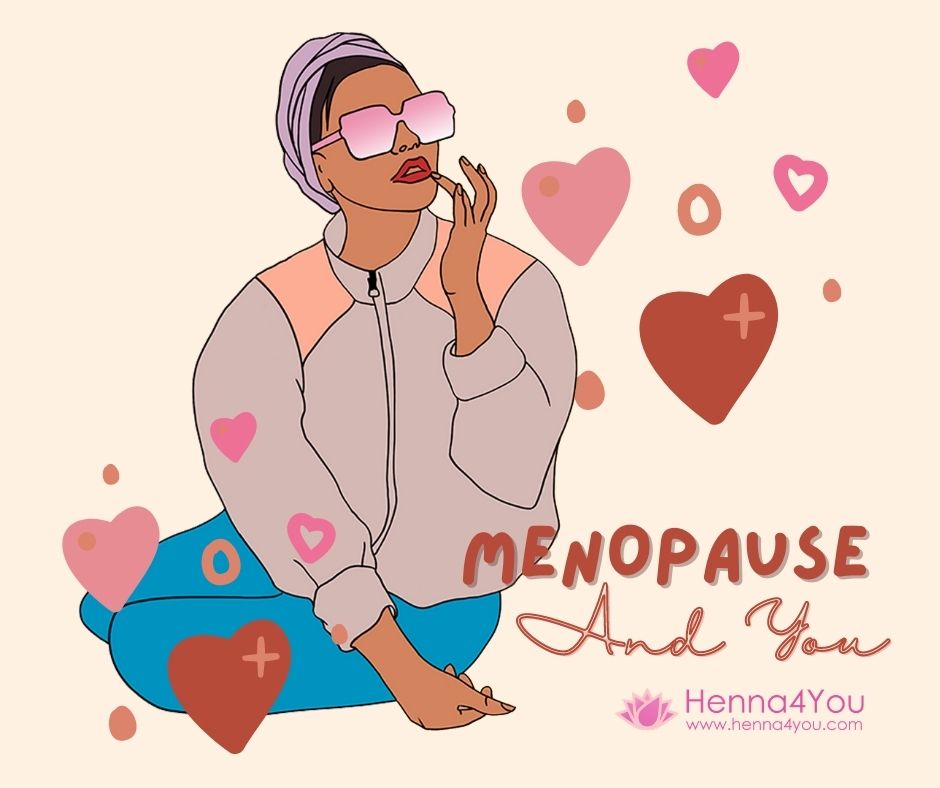 can still reconnect with old friends, take up a new hobby, get into yoga and meditation, and train for a marathon. You can still launch a new business or (and!) go back to school. You just have to take a little extra care of yourself.
First and most important, talk to your doctor about menopause. They can advise you on how to medically, and naturally, handle the physical AND mental health issues that menopause brings to the surface. Your body is going through a chemical imbalance while it basically transforms you into a new you; it's heavy stuff and you're best off talking to the pros.
Next, think before you speak, and before you act. You are tired, you are so tired by the time you hit menopause, and now you're tired and annoyed and at breaking point. But that's not the fault of everyone around you. Before you get into a screaming match with someone you love, take a breath and remember that in every situation there are 3 sides: your side, their side, and the truth. Couples, family, and individual counselling can be very helpful in developing a rational way to handle emotional turmoil.
Put proper nutrition next on your To-Do list. Just as you're ramping up to gorge on junk food, your metabolism is winding down. Add to that, as you've likely figured out by now anyway, certain foods may trigger certain feelings. Pay attention to what foods trigger stress, tiredness, and even hot flashes. Here are to really lovely articles to give you a head start. The first is from BBC, and the second from The Cleveland Clinic. Time to go have a chat with your friendly neighbourhood nutritionist!
And finally, live your life! Out loud and the way you want to! Buy the concert tickets, rent the cottage, write a book! But set realistic expectations. Mind your budgets – probably also a good time to visit your friendly neighbourhood financial planner – and don't rush a good thing, (except those concert tickets, because those are gonna sell out). If you're starting a new exercise regime, start at the beginning. Same with art. Or school. Or a business. Start at the bottom and work your way up. This is the surest way to become strong and create something long-lasting.
You're going to have times when things don't look shiny and bright and you're going to throw optimism out the window. But you don't want to get stuck in that frame of mind for an entire decade. Take care of yourself!
Looking for a fast, fun way to inject some instant joy into your life? Invite your friends and family over and host a henna party! A Henna4You artist will come to you and create gorgeous, custom temporary body art that can last between 1 and 3 weeks – it's like getting group mani's, but even more fun! Contact us to book today. Covid restrictions apply.