Today, we're diving into a world of self-love, and self-care, with a sprinkle of Bhupi-ness. What's my secret ingredient, you ask? Henna, of course! Whether you're a DIY diva or prefer the pampering touch of a henna artist, I've got the scoop on how henna can be your ultimate self-love accessory.
The Henna Hype: Why Henna4You Is Obsessed
First off, let's talk about why henna is the bee's knees. Henna isn't just any old body art; it's an ancient tradition that's been around for centuries. Originating in South Asia, henna (or mehndi) has been used for celebrations, rituals, and personal adornment. So, slathering some henna on yourself is like tapping into a rich cultural tradition - you're practically royalty!
The DIY Diva Approach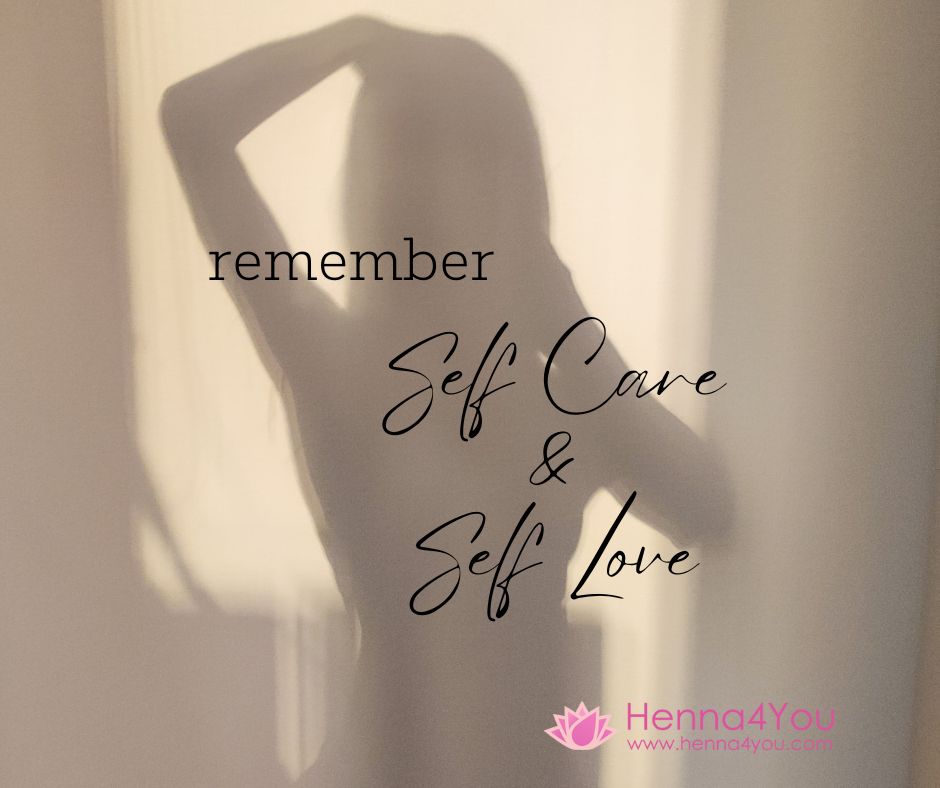 Now, if you're the independent type who loves taking matters into your own hands, the DIY route is for you. Grab some henna paste, your imagination, and let's get crafty!
Henna Practice Makes Perfect: Before you go full-on Picasso on your skin, practice your henna skills on a piece of paper or your friends and family. Trust me; you'll want to perfect those swirls and flowers.
Designs to Dazzle: Whether you're into intricate mandalas or want to keep it simple with a cute anklet, the design possibilities are endless. Google, Pinterest or Henna4You's social media are your BFF's for inspiration.
A Dose of Patience: Henna is like a fine wine; it gets better with age. After applying, let it dry and flake off naturally. Don't rush it; you're worth the wait!
Rock That Stain: Once the henna has worked its magic, you'll be left with a gorgeous reddish-brown stain that'll last for about two weeks. Feel like a queen every day! Remember natural henna starts off a really light or bright orange and deepens into that gorgeous stain after 48 hours.
The Henna Artist Extravaganza
If you prefer being pampered like the royalty you are, then booking a session with a henna artist through Henna4You is where it's at. Here's why:
Professional Pizzazz: Our henna artists are like wizards with cones. They can create intricate designs that'll make your jaw drop.
Quality and Safety: Henna4You uses high-quality henna paste with natural and organic ingredients to ensure the application is safe and hygienic. No DIY mishaps here!
Time to Zen Out: Picture this: soft music, a cozy chair, and the artist's gentle touch. It's basically a henna spa day!
A Masterpiece for You: You can collaborate with your henna artist to create a design that's uniquely you. It's like wearable art tailored to your personality.
The Self-Love Magic
Now, let's get into the self-love groove. Henna isn't just about looking stunning; it's also a form of self-expression and self-care.
Boost Your Confidence: Adorning yourself with henna can boost your confidence and make you feel like a million bucks. You deserve it!
Mindful Me-Time: Whether you're applying henna yourself or getting it done by a pro, it's a mindful experience that lets you escape the chaos of daily life.
Unplug and Unwind: Switch off your phone, put on some soothing music, and embrace the henna therapy. It's a beautiful way to disconnect from the digital world.
Celebrate Your Uniqueness: Every henna design is unique, just like you. Celebrate your individuality and let your inner beauty shine.
Tips for Henna Success
Choose natural henna paste without harmful additives such as Henna4You's paste! Contact us to order the paste


Conduct a patch test to ensure you're not allergic.


Be patient and avoid smudging while the henna dries.


Protect your henna from water for the first 24 hours.


Protect it by regularly applying coconut oil or waterproof sunscreen to extend the life of your henna stain.
So, there you have it, folks! Henna is the ultimate self-love accessory, whether you're a DIY enthusiast or prefer the touch of a henna artist. It's time to unleash your inner artist, pamper yourself like royalty, and let your self-love shine through henna! So, what are you waiting for? Get your henna on and flaunt your fabulousness! 🌟💖🌿
Book an artist with Henna4You today!